Click on the Follett Discover Tool in the main menu in Canvas.
Note: Some courses may not have the Follett Discover tool in the menu. In these cases you will access the textbook and related materials through a publisher menu item in Canvas.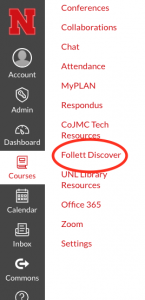 It will open an new window in your browser and will show you your textbooks that are available for courses using Inclusive Access through the Follett Campus Bookstore.
You can change terms if needed.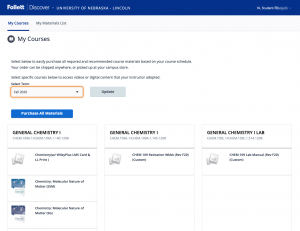 If there are multiple texts they will appear and you can access them by clicking on the title you want to read.