You can search for courses that have affordable textbooks in MyRed.
When you log in to MyRed you can look under
Class Attribute to see Open Nebraska listed.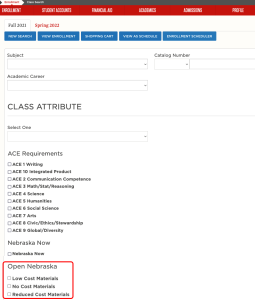 You can check any or all of the boxes to
find courses with affordable textbooks.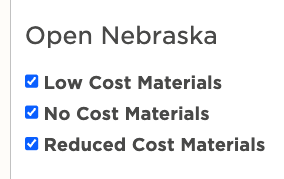 Courses will be listed and you can click
on a course to view more information.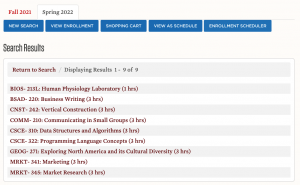 When you click on the Books link,
you will see book information.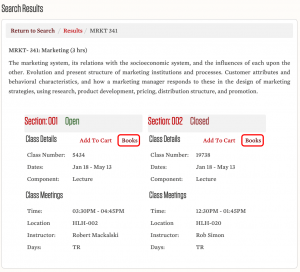 Textbook information and pricing will be shown if the textbook
is being provided through the Follett Campus Bookstore.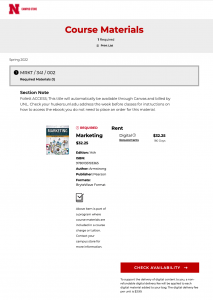 If there is no information, this is a textbook
that is being supplied by Unizin Engage.